Eggy Subtract to 20

Build your child's subtraction skills with Eggy Subtract to 20!
Your child can learn the subtraction skills needed for success in mathematics with Eggy Subtract to 20. Compatible with iPad and iPhone, Eggy Subtract to 20 features 6 fun games that make learning and practising subtraction enjoyable for 4-7 year olds.
With a focus on building subtraction skills with numbers up to 20, Eggy Subtract to 20 provides a unique and motivational way to practice math with the touch-based interactivity of the iPad and iPhone. Children throw pies, match balls, snowboard, complete patterns, feed hungry monsters and test their memory while learning many strategies that will assist them with subtraction.
Featuring colorful visuals, catchy music, fun sound effects, and exciting rewards to earn, Eggy Subtract to 20 keeps children engaged and motivated to learn essential mathematics skills.
Eggy Add to 20 is brought to you by the makers of Reading Eggs and Mathseeds – a team of educators with more than 25 years experience in early childhood education.
Key Features
Suitable for ages 4-7
6 highly interactive subtraction games
2 or 3 levels of difficulty for each game
15 Mashies to unlock – cute characters earned for completing activities
Develops skills to subtract from 20
Choose from 3 accents – Australian, UK and US
Available for iOS and Kindle devices.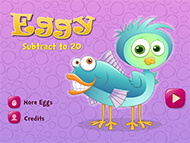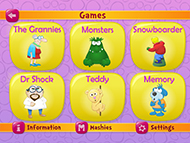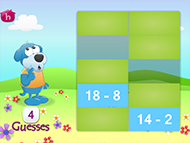 Definitely the best app I have purchased for my daughter...So helpful and she has so much fun! - Google User Review

If you have any questions about Eggy Subtract to 20, please email us at apps@readingeggs.com.
Other apps you might like: