Eggy Phonics 2 - Fun Games & Activities!

Learn to read with the delightful educational phonics apps for ages 3+
Phonics is a vital part of learning to read, and Eggy Phonics – the highly interactive series of apps for the iPad – makes phonics a fun, motivational and multisensory learning experience for children aged 3+.
Developed by a team of highly experienced educators, Eggy Phonics teaches your child to read, spell and write the key short and long vowel words that make up a large part of early reading.
Each exciting app features five fun phonics games that progress through 20 levels. Your child will love using the 'tap' and 'touch and drag' functions to arrange letters, match words with pictures and trace and write letters – teaching them a range of essential early reading skills!
The Eggy Phonics apps include a variety of rewards to keep your child motivated to learn, including 100 badges to earn, 20 critters to hatch and a fun reward game!
Key Features
Suitable for ages 3+.
5 phonics games + special reward game.
20 levels covering 100 words.
3 difficulties to choose from.
Develops listening, spelling, reading and writing skills.
Fun rewards include 100 badges to earn and 20 critters to hatch.
Choose from 3 accents – Australian, UK and US.
Available for iOS devices.
Eggy Phonics is brought to you by the makers of ABC Reading Eggs – a team of educators with more than 30 years of experience in early childhood education.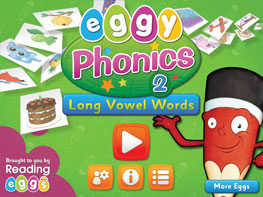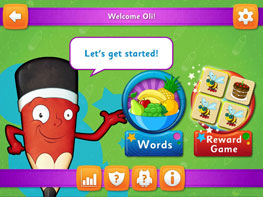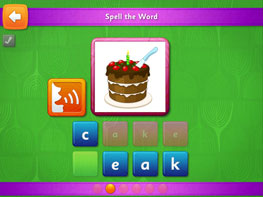 Other apps within the series: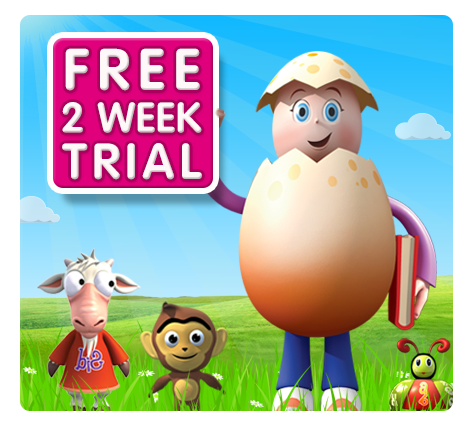 "I like that Eggy Phonics is very easy to work through and covers short vowel word families in so many different ways, even including practising letter formation! I also appreciate the fact that it is able to be played independently." - Blogger Review

If you have any questions about Eggy Phonics, please email us at apps@readingeggs.com.