Experts recommend exposing your child to letters early and often to help with letter recognition. Once they know how to recognize each letter of the alphabet and its corresponding sound, your child can then begin the important work of recognizing whole words and their sounds – both crucial elements to building essential literacy skills.
Alphabet games are a wonderful way to expose your child to more letters, both visually and verbally. Exercising both fine and gross motor skills and providing a wonderful opportunity for sensory play, your little one will love learning in a multitude of ways without even realizing it.
So, let's take a look at five simple and fun alphabet games you can try at home with your child today!
For more fun learning games you can play at home, check out our latest article on toddler learning games for your little ones.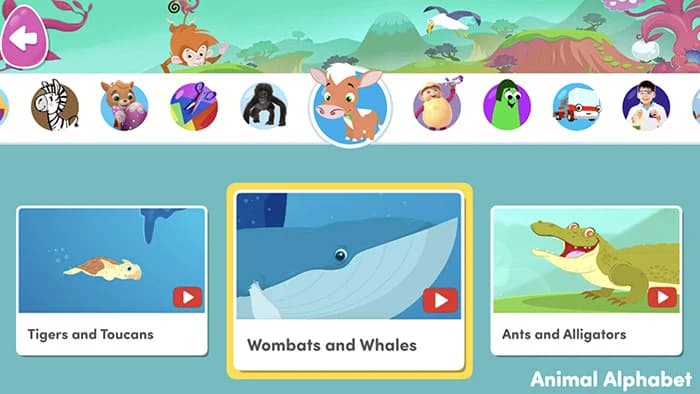 From animal alphabet videos to letter puzzles and more, try out hundreds of fun online alphabet games in Reading Eggs. Free trial
1. Alphabet Scavenger Hunt
Scavenger hunts are good fun for all ages! Start by writing each alphabet letter on an individual piece of paper and then scatter them across the floor. Ask your child to find items around the house that begin with each letter and place them on the corresponding paper. For smaller children try starting with groups of five letters. For older children try challenging them with a time limit for each letter.
2. Beach Ball Alphabet Game
All you need for this activity is an inflatable beach ball and a sharpie marker. Write each letter of the alphabet randomly all over the ball and toss it to your child. Ask them to name the letter closest to their left thumb. The next person they pass the ball to must do the same. For an extra challenge ask them to also name the number closest to their right pinky finger, adding in an extra finger for each new round.
3. Alphabet Soup
Playing Alphabet Soup is a really fun way to expose your little one to letters. There are tons of great variations on this game, but for the original version you'll just need toy alphabet letters and a large kitchen pot. Simply dump the letters into the pot and let your child play around, stirring the "soup" with a spatula or practice scooping up the letters with measuring cups, asking them to name each letter. You can also try this in the bath with waterproof letters and some small bowls. With so many variations, it's easy to switch up this alphabet game to keep it fresh for your kiddos.
4. ABC Jello Letter Hunt
For those ready to take on a bit of mess, this is a lovely sensory alphabet game. Beforehand prepare a batch of jello, place alphabet letters in the mixture and let it set. Your child's job is to "hunt" down all the alphabet letters, naming each one as they discover them. You may even find yourself humming, "We're going on a letter hunt" to the tune of "We're going on a bear hunt!"
5. Scrabble Matching Game
Print some simple photos that begin with different letters of the alphabet. Using a set of scrabble tiles, ask your child to match the tile of the first letter to each image. For a more advanced version, ask them to spell out the name of the image using the scrabble tiles.
Fun Online Alphabet Games for Kids
Reading Eggs contains hundreds of fun alphabet games and activities for kids of every age. The lessons progress at their own pace, making sure they always feel confident as they play.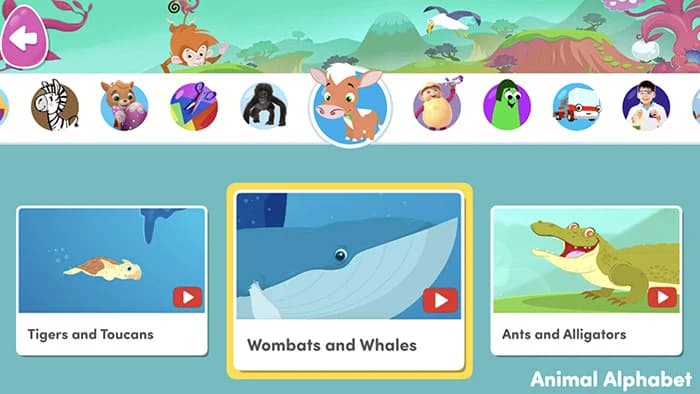 From animal alphabet videos to letter puzzles and more, try out hundreds of fun online alphabet games in Reading Eggs. Free trial
From alphabet puzzles and letter recognition games to exciting videos and thousands of e‑books to choose from, your child will have a blast learning the alphabet and developing essential reading and writing skills from the comfort of home.
See how your child's alphabet recognition improves with a free trial of Reading Eggs here. Once you sign up, you'll receive access to all the alphabet games, lessons, worksheets and activities your child needs to build their letter recognition skills. Available to play on desktop, iOS and Android devices.